Become an Exhibitor or Sponsor
Exhibitors are invited to participate in NDVMA's annual meeting of
professionals in veterinary medicine. The NDVMA has a long and rich history of providing excellent continuing education in an inviting atmosphere of collegiality.
Our tradeshow is the perfect opportunity to connect with veterinary professionals. There's plenty of exhibit time to showcase your products and services.
Exhibitor booths are available to purchase.
Large/Mixed Animal Veterinarians
Small Animal Veterinarians
Location & Accommodations
Holiday Inn
3803 13th Ave S .
Fargo, ND 58103
(701) - 282-2700
Check In Time: 3pm Check Out Time: 11am
Welcome Social with Exhibitors
Refreshment Break with Exhibitors
Refreshment Break with Exhibitors
Exhibitors are not present this day
Three booth options are available. A standard booth, medium size booth, or large booth. Information can be found in the booth type section.
NDVMA has secured a special early bird rate of $111/night plus taxes if room is booked by July 23/2023. Call the hotel directly 701.282.2700 and ask for the 2023 NDVMA Annual Meeting lodging rate or book online using the online link shown under location and accommodations.
NDVMA will assign each exhibitor their table. It is important to list on the exhibitor registration form any special needs such as electrical power or competitors that you do not want to be assigned next to.
Some meals and refreshment breaks are included with the registration fee. Details can be found in the exhibitor packet. The $500 booth fee covers two representatives and there is an extra fee of $90/each additional representative to cover the cost of meals.
There are a limited number of booths and exhibit space will be assigned on a first come first serve basis. Registrations must be received by July 1, 2023. There will be no refunds after June 30, 2023. Consideration will be given to late registrants if exhibit space is available.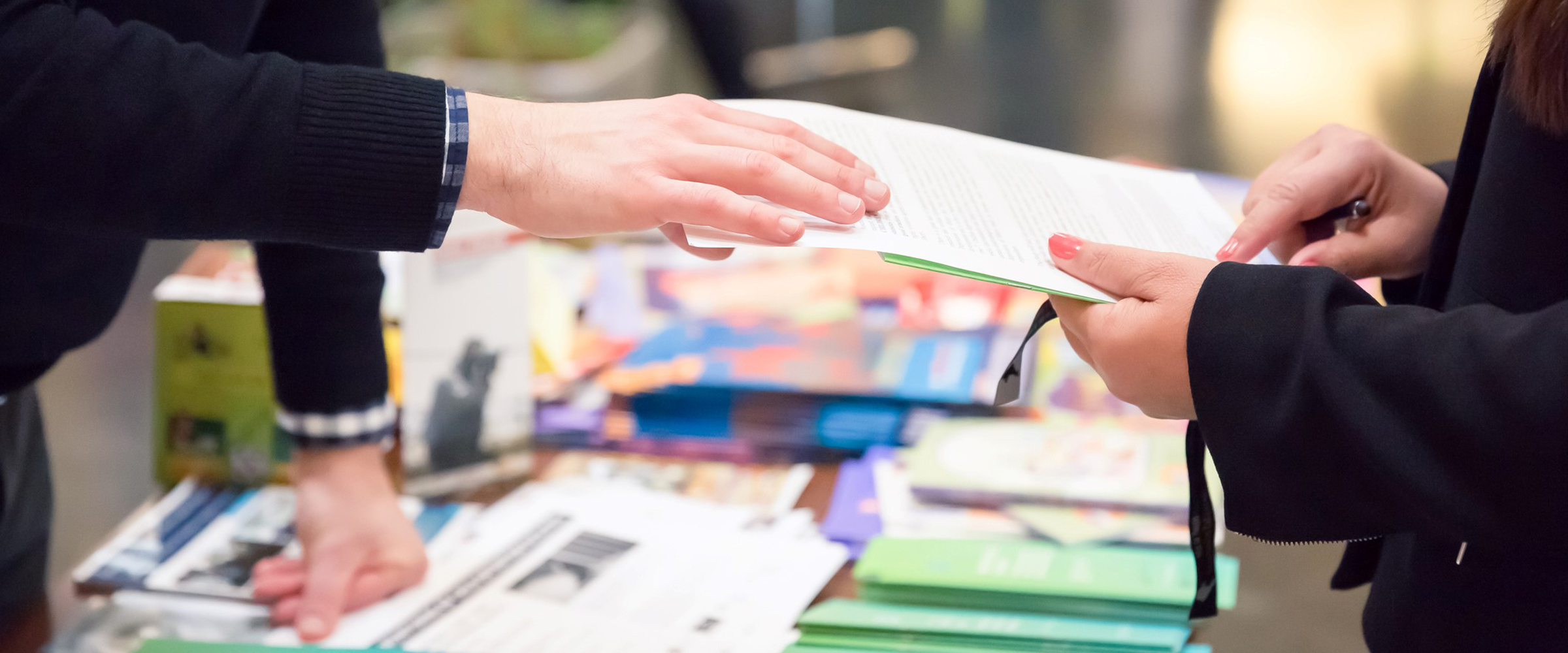 Speaker Sponsor - 1/2 day
Breakfast/Speaker Sponsorship (includes standard booth)
Speaker Sponsor - Full Day
Exhibitor booths will be located in the ballroom (Crowne, Royale, and Embassy) and are placed where the conference meals/breaks are served to facilitate traffic to booths. Three booth sizes are available (description is listed below). A black tablecloth is provided for each booth table and there is the option to order a black table skirt for your table. There is not pipe and drape separating the booths. Booths will be located around the perimeter of the room. Power is available and extension cords are provided by the hotel. Chairs are provided for your representatives at the booth. There are a limited number of booths. Booths will be reserved first, for our sponsors, and the remaining booths will be available on a first come first serve basis.
(1) 8ft X 30in table in 10ft X 10ft space; two representatives
(1) 8ft X 30in table in 12ft X 10ft space; two representatives
(1 or 2) 8ft X 30in tables in 18ft X 10ft space; four representatives
Each Additional Representative
Black Table Skirt (A Black Tablecloth is complimentary)
Monday Evening (8/14) Family Dinner Discounted Ticket
By purchasing booth space you agree to the Exhibitor Rules and Regulations.
Thank you to our 2022 Exhibitors!
AmeriVet Veterinary Partners
Boehringer Ingelheim Animal Health
Christian Veterinary Mission
Credit Collections Bureau
Dakota Pharmacy/Precision RX
Diagnostic Imaging Systems
Hill's Pet Nutrition, Inc.
Midwest Veterinary Supply
ND Dept. of Agriculture – Animal Health Division
NDSU Veterinary Diagnostic Laboratory
ReproScan Technologies LLC