One Event – Two locations
January 18th in Bismarck, ND
January 24th in Fargo, ND
Training to Renew Your National Veterinary Accreditation Program (NVAP)
Check in anytime between 8:30 - 8:40am. Session begins at 8:45am.
Module 12: Animal Disease Traceability
This module reviews the components of the Animal Disease Traceability (ADT) program, including the Animal Disease Traceability regulation (9CFR part 86), official identification devices and methods used for different livestock species, and required documentation for interstate movement of livestock. The responsibilities of accredited veterinarians with respect to animal disease traceability are reviewed. A scenario involving cattle movement is presented to illustrate and emphasize the importance of accurate documentation of individual animal identification and interstate movement of livestock necessary for effective traceability of livestock.
Module 19: Animal Health Emergency Response
This module describes how practicing veterinarians can play a role in an animal health emergency response. The various "teams" (NAHERC, VMAT, NVRT, State response) are reviewed to demonstrate their similarities and differences. Understanding the structure of a response and how it is coordinated is key to its success, thus the various components related to NIMS, ICS, NRF and the ESF are reviewed. Finally, the components of FAD PReP/NAHEMS Guidelines are described so veterinarians can comprehend what types of duties they will perform in an actual event.
Module 3: Overview of Foreign Animal, USDA Program, and Reportable Diseases
This module introduces readers to a variety of foreign animal, USDA Program, and reportable diseases and contains a list of which diseases are applicable to Category I and Category II accredited veterinarians. Information about reporting diseases and the steps in a foreign animal disease investigation are provided. Details about additional training opportunities for accredited veterinarians are also included along with a multitude of resources and learning opportunities to stay informed about these diseases.
Lunch is included in your registration fee.
Module 4: Preventing Disease Introduction and Spread
The first part of this module reviews disease prevention practices that limit exposure in animals and people including selecting appropriate personal protective equipment. Proper implementation of cleaning protocols and how to select effective disinfectants to prevent disease spread is discussed. Instructions on reading and interpreting disinfectant labels are included as are handouts for future reference. The second part of this module addresses general biosecurity topics for veterinary clinics and livestock facilities. Biosecurity practices such as equipment handling with livestock on the farm or companion animals in the clinic or home visits for mobile clinics are presented.
Module 6: Exotic Avian Diseases
The first part of this module addresses two very important diseases of birds – avian influenza and Newcastle disease – and their potential economic impact on the U.S. economy. Clinical signs associated with these diseases and specific biosecurity measures to implement are included. In the second part of this module, veterinarians progress through an interactive scenario where one of these diseases is potentially introduced into the U.S. through the pet bird industry. Veterinarians will learn the process of reporting a possible exotic avian disease and the chain of events that occur in a foreign animal disease investigation.
Module 23: Antibiotic Use in Animals
This module reviews the terms and concepts necessary for veterinarians to make informed decisions for the proper selection and judicious use of antibiotics in animals. The various benefits and limitations of antibiotic susceptibility testing options and how to correctly interpret a drug label are presented. A review of the many agencies involved in antibiotic regulation and antibiotic resistance and residue monitoring is provided as well as a review of the key components of the Animal Medicinal Drug Use Clarification Act (AMDUCA) and extra-label use of drugs. Numerous resources to assist in making informed decisions on antibiotic use in animals are also included.


4pm / Wrap Up and Evaluation; Optional: Tour NDSU-VDL Facility after the Jan. 24th Training



January 18
First International Bank
2nd Floor Conference Room
1601 N 12th St
Bismarck, ND

(701)-751-8500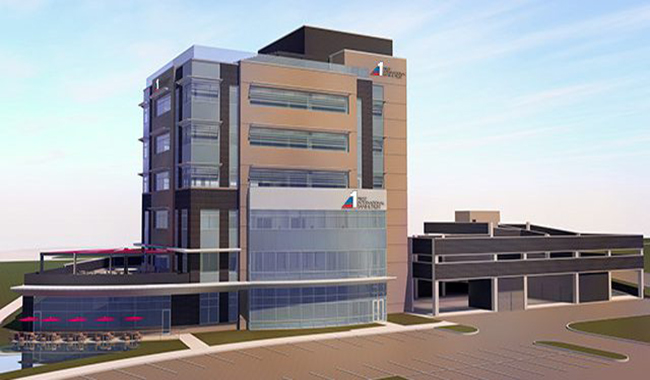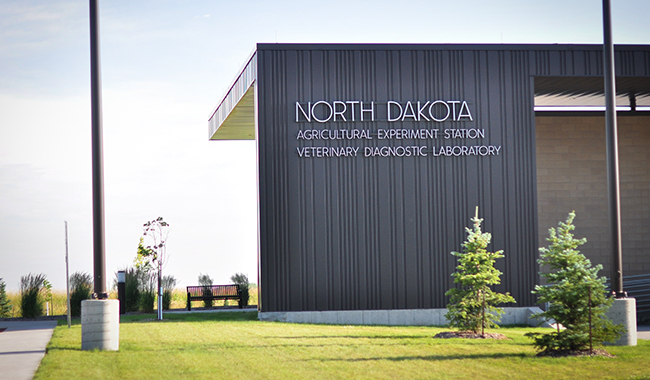 January 24
NDSU Veterinary Diagnostic Laboratory
Conference Room
4035 19th Ave N
Fargo, ND
(701)-231-8307
Discounted pricing through January 11. Register today! Fee includes lunch and beverages during the conference.
Cancelation policy: No refunds after January 13, 2023 unless event is canceled due to inclement weather. If you need to cancel your registration please email: execdir@ndvma.com. In the event of inclement weather and the workshop is cancelled NDVMA will provide a full refund.