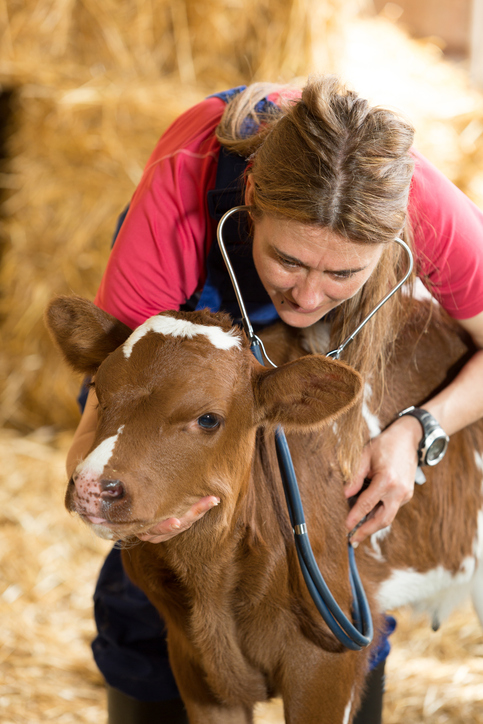 Dr. Swor is double board certified in Equine Surgery and Equine Emergency and Critical Care. Originally from Fargo, she graduated from Iowa State University's College of Veterinary Medicine in 1999. She completed an internship in large animal medicine and surgery at Washington State University's College of Veterinary Medicine. This was followed by a surgical residency and an emergency and critical care fellowship at Texas A&M University's College of Veterinary Medicine. After being on faculty at both Washington State and Texas A&M University's veterinary medical colleges, she was in private practice for several years in Casselton, North Dakota and in Waller, Texas. She returned to Iowa State in the fall of 2016, to facilitate the surgical training of professional veterinary students. Most of Dr. Swor's research is clinical, resulting in several publications and manuscripts, multiple abstracts, and book chapters. She enjoys riding dressage and spending time with her horses and cats.
After 34 years, Michael Hildreth retired from his academic faculty position in the Department of Biology & Microbiology at South Dakota State University last August. He continues to conduct livestock parasitology research through his emeritus position at SDSU and is providing the parasitology lectures and labs for the newly established 2+2 Professional Program in Veterinary Medicine jointly administered through the SDSU Department of Veterinary & Biomedical Sciences and the University of Minnesota's College of Veterinary Medicine. His research has focused on various aspects of veterinary and medical parasitology, particularly related to nematode issues in livestock production from the Northern Great Plains. In addition to cattle and sheep, his research has most recently involved bison. He severed as the coordinator of the SDSU Functional Genomics Core Facility since 2006 and worked with the South Dakota Department of Health on a West Nile virus surveillance project since 2001.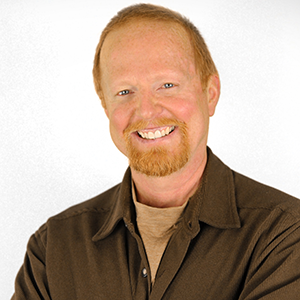 One month after graduation, Fred Van Gorkom (WSU '83) went to Ethiopia in 1983 with Christian Veterinary Mission. After completing the Somali Returning Refugee Project, he did veterinary and famine relief work in the north central highlands of Ethiopia and met Vicki (OSU '82), also a veterinarian, who had come to teach in the Ethiopian veterinary school. Married in 1986, they immediately returned to a remote part of southwestern Ethiopia to do church planting and community development (veterinary, water, education, forestry, peace-making and more), raising their four children in the "bush". Then in 2002 Fred became country-wide Team Leader of most of the SIM mission stations in Ethiopia until 2008 when they felt called to the CVM Home office in the Pacific NW. Fred now uses his experience to challenge, empower and facilitate other veterinarians in international settings. He serves as CVM Area Director providing leadership as part of a team to recruit, train, place and mentor veterinary cross-cultural workers.
Dr. Sally Ryan is an enthusiastic and experienced leader in the veterinary industry. She obtained her Bachelors in Animal Science at the University of Vermont and her Doctorate of Veterinary Medicine at Oklahoma State College of Veterinary Medicine. She has worked as a shelter, primary care and emergency veterinarian. For almost twenty years, she led a multi-site emergency veterinary organization as medical director. She currently works as an IDEXX Professional Services Veterinarian in the upper midwest. In this role, she provides continuing education on a variety of topics related to veterinary diagnostics.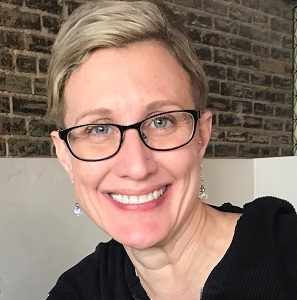 DVM, DACVP, Veterinary Clinical Pathologist
Elizabeth Cienava is an upstate New York native and completed a Bachelor of Science from State University of New York at Oswego in 1994. She received her Doctor of Veterinary Medicine from the University of Florida in 1998, followed by a one-year internship in small animal medicine and surgery at VCA South Shore Animal Hospital and Referral Center in South Weymouth, MA. Dr. Cienava worked as a private practitioner at South Shore Animal Hospital for three years before pursuing a residency in veterinary pathology. In 2004 Dr. Cienava completed a three-year residency in Veterinary Clinical Pathology at Texas A&M University. Following residency, she worked as a clinical pathology instructor at the University of Georgia, College of Veterinary Medicine in Athens, Georgia and served as a contract pathologist for IDEXX Laboratories. In 2010, Dr. Cienava relocated to Boise, Idaho where she and colleague, Dr. Katherine Gailbreath, opened WestVet Diagnostic Laboratory as part of WestVet Animal Emergency and Specialty Center. Dr. Cienava served as the director of the lab, and for the next 9 years, she provided cytology and hematology diagnoses, consultations, and continuing education classes to private practitioners and specialists in Idaho and the surrounding states. WestVet Diagnostic Laboratory eventually joined forces with legacy ZnLabs before finally merging with Zoetis Reference Laboratory in 2020. The laboratory remains within the emergency and specialty hospital allowing on-going collaboration between the pathologists and clinicians. Dr. Cienava has received a number of honors including the C.L. Davis, DVM Foundation Award for Scholarship in Veterinary Pathology, 2004, and the L.P. Jones Pathology Memorial Resident Award, 2004. In her free time, she can be found with her 3 busy teenagers and 2 dogs (an active cowboy Corgi and geriatric Shih Tzu). She enjoys hiking, exploring the mountains and rivers of Idaho, paddle boarding, and gardening.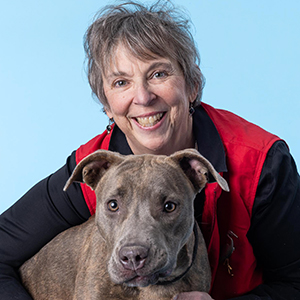 Dr. Meg Warner graduated in 1986 with a DVM from Michigan State University, and then in 1991 with an MS in Respiratory Physiology from the University of Wisconsin. She worked in private practice for more than 30 years, including serving as the Chief of Staff and Medical Director at Banfield Pet Hospital. In 2015, she made the move to the corporate space to serve in more of a consulting role to veterinary teams.
Throughout her career, Dr. Warner has focused on supporting the needs of veterinarians as well as promoting veterinary medicine as a profession. She sees the profession as offering limitless potential for young people and is excited to see the field grow in diversity and opportunity. Likewise, she takes an active interest in addressing the very real issue of veterinary well-being and compassion fatigue among her colleagues. In joining Merck Animal Health, Dr. Warner knew she had found a company that cares as much about veterinarians as she does. Merck Animal Health's commitment to world health and support for others also aligned with her own values. As a Sr. Professional Services Veterinarian, Dr. Warner enjoys supporting her territory managers by bringing them what they need to deliver value to clinics. "By bringing value to clinics," she observes, "they can prosper and so can we." When not in the field, Dr. Warner enjoys hiking, kayaking, paddleboarding, biking, and anything involving nature. She loves taking on things that are new and has recently ventured into watercolor painting as well as playing the guitar and ukulele.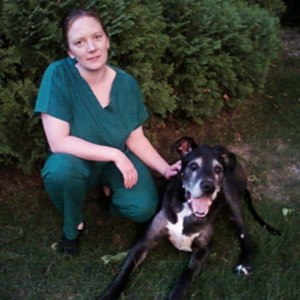 Dr. Sarah Bailey joined
the North Dakota Board of Animal Health and North Dakota Department of Agriculture as the assistant state veterinarian in 2018.
She grew up in  Minneapolis, Minn., but always had a passion for animals, announcing to her astounded parents at age 5 that she was going to be a sheep farmer. She spent time in the United Kingdom working toward that goal, which furthered her appreciation for a host of different species and veterinary work in general. She earned a doctorate degree in veterinary medicine at the University of Minnesota's College of Veterinary Medicine and a master's degree in public health from its School of Public Health. Her 14 years of practice experience in Minnesota, Pennsylvania and Wisconsin included five years with a mixed animal practice, where she worked with Johne's and scrapie disease programs. She is familiar with quality assurance programs and food-animal emergency response plans and is enthusiastic about zoonotic disease challenges, recognizing "the changing foodscape of urban agriculture and increasing interactions between people, wildlife, pests and domestic animals." Dr. Bailey has a strong appreciation for agricultural people – "roll-up-your-sleeves, get-'er-done kind of people" – which is a reason she enjoys her animal health career.